Visku has been awarded ISO 9001 Quality Management Certification, the internationally recognised standard for organisational excellence.
ISO 9001 is widely seen as an indispensable tool for achieving business excellence, bringing about change through the adoption of Quality Management Systems and Continual Improvement across management processes. The standard encourages organisations to identify the requirements of interested parties and stakeholders, both internal and external as well as the issues, threats and opportunities they face – helping organisations to be more resilient and responsive.
By attaining the standard, Visku demonstrates to customers that it adheres to the highest standards of business management, offering the reassurance many clients, including Government bodies, look for as a matter of compliance in tendering processes. ISO 9001 certification also helps substantiate Visku's position as a named supplier on the Crown Commercial Service storage, distribution, kitting and associated services framework. The framework is available to all central Government departments and other UK public sector bodies, including local authorities, charities, executive agencies, the health sector, police authorities, fire and rescue services, education providers and the devolved administrations.
Steve Purvis, Managing Director at Visku commented: "We are delighted to have achieved accreditation to ISO 9001, a marque of quality recognised across the globe. We have worked hard to ensure that our business processes are in line with the highest standards of quality management demanded by government and leading businesses, and we are keen to demonstrate to our clients and suppliers that Visku is a business that holds those strict codes of practice close to heart."
Visku has many years' experience in this market. We can help convert your short-term space requirements from a firefighting emergency to a considered tactical response as part of your wider warehousing/fulfilment strategy.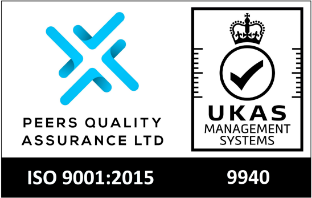 Get in touch
If you'd like to learn more contact us and our warehouse solutions experts will be in touch.
Enquire now